Welcome to Leaps & Bounds Day Nursery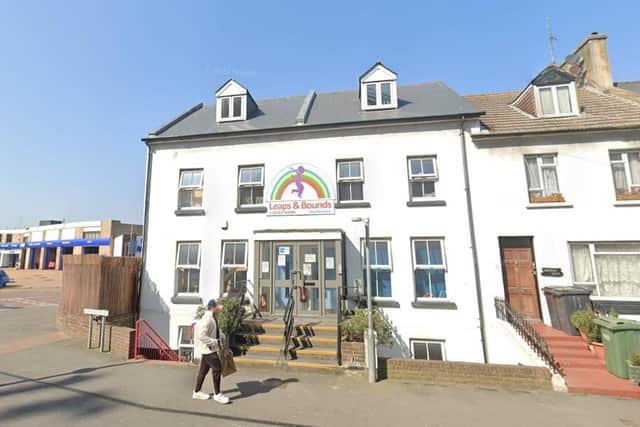 Our nursery is located right in the town centre, seconds away from The Beacon and minutes from the train station.
Lambs & Lizards
0 - 18 & 19 - 30 Months
The beautiful classroom is separated to cater for our little Lambs & Lizards. A warm & welcoming environment to help provide a safe place to explore & play. This floor also has a separate baby changing room, and separate toilets for the older children.
We have a separate sleep room so they can enjoy a peaceful rest. Your children will be designated a key worker and who will ensure your childs individual routine is followed.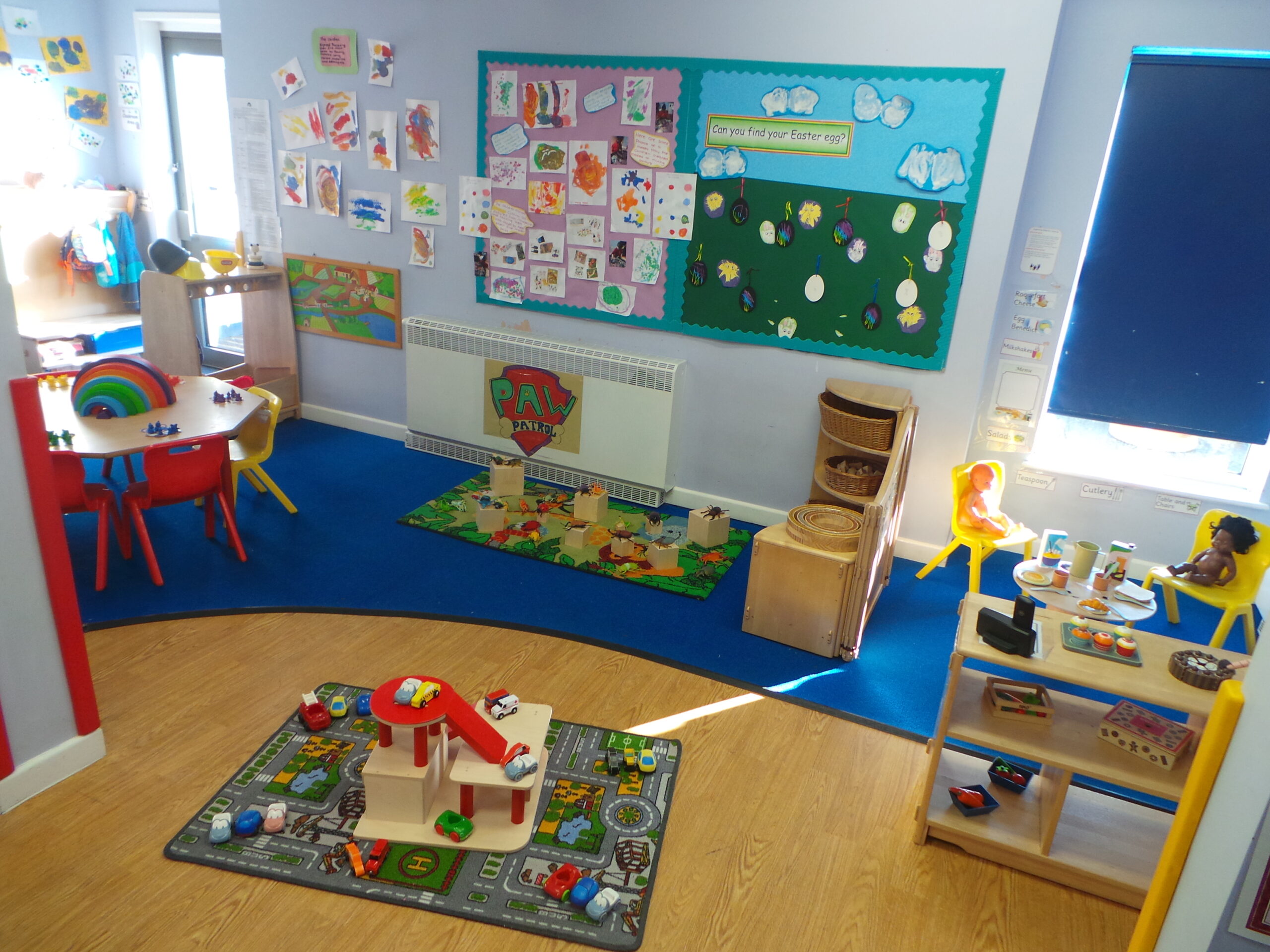 This lovely large space caters for our active 2-3 year olds with plenty of play opportunities for the children to explore including a book corner, a role play area and messy play to name a few.
This floor has a separate toilet area where children can access toilet facilities including handwashing all at their level.
Your childs key worker will support their development and help nuture them to become independent individuals.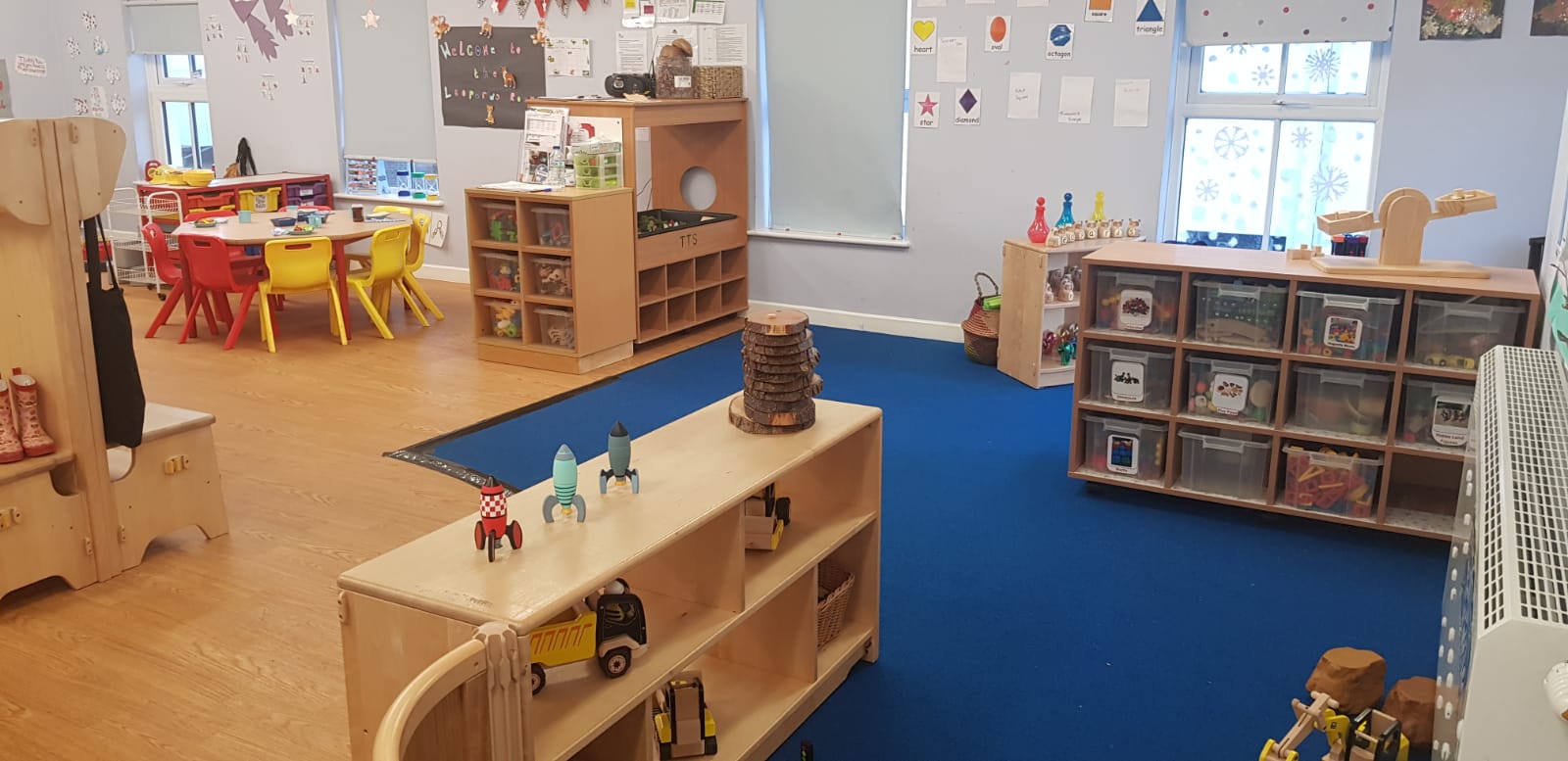 This super space is utilised to create an environment where children can develop their own independence. All activities are planned and equipped to ensure they develop & learn through their play opportunities. These opportunities help build self confidence, stretch their imagination and build self esteem preparing them for life at school.
This floor also has a separate toilet area, with toilets and handwashing facilities.
Your childs key worker will get to know their interests, abilities, likes & dislikes to ensure when planning with the curriculum their full learning potential is maximised.
Margaret
Manager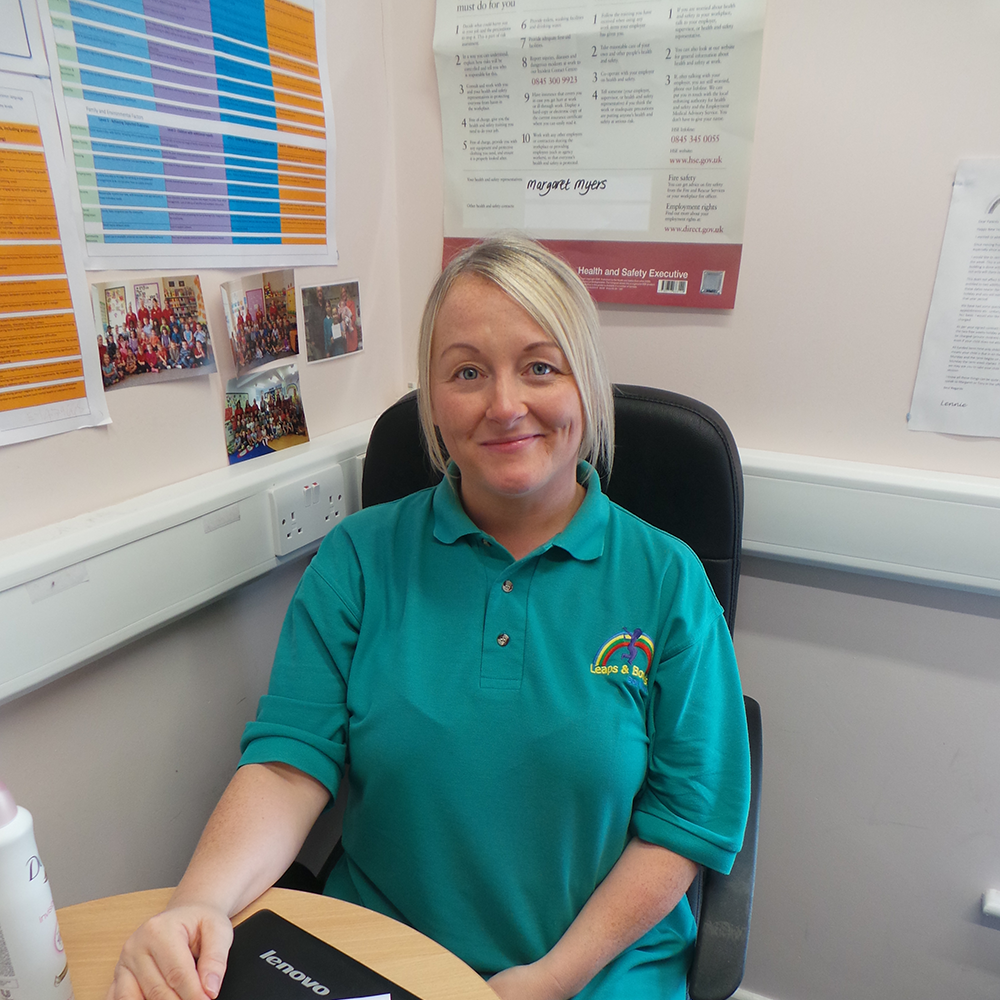 Pauline
Deputy Manager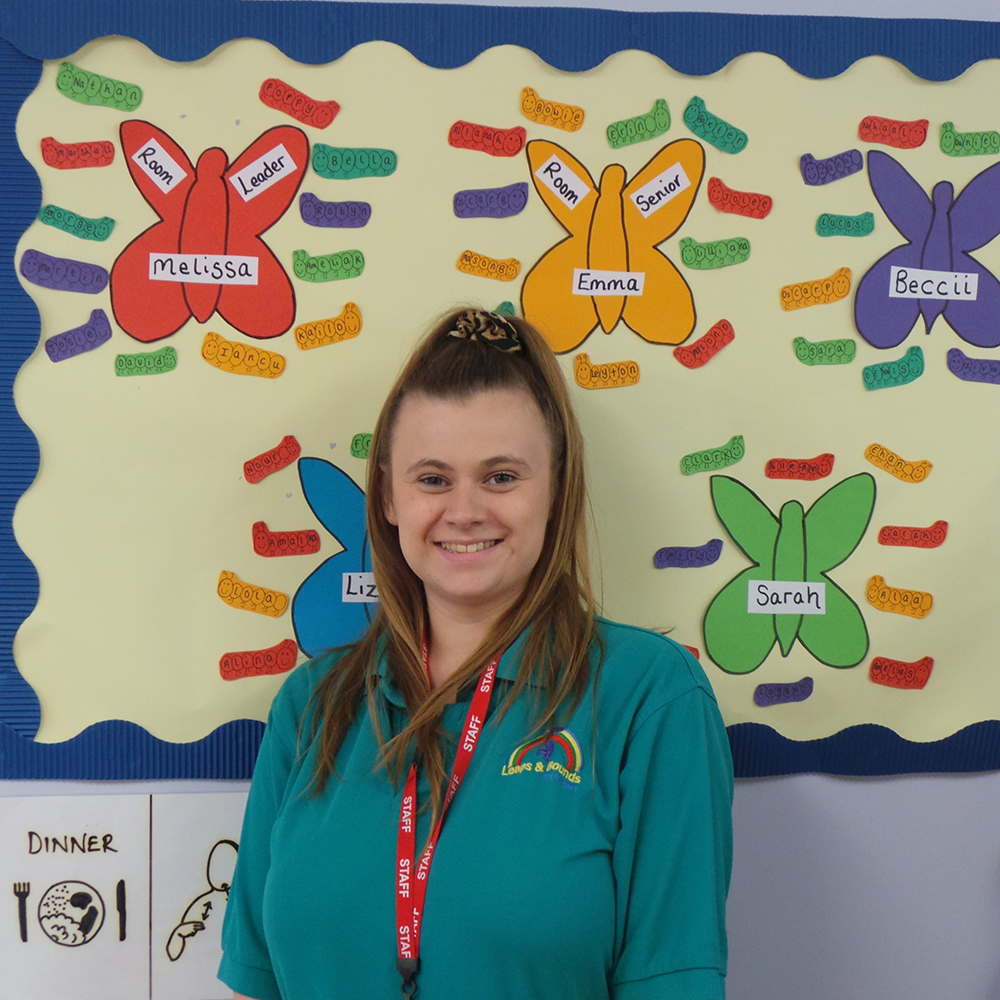 Melissa
Third in Charge/Room Leader
Lizzie
Room Leader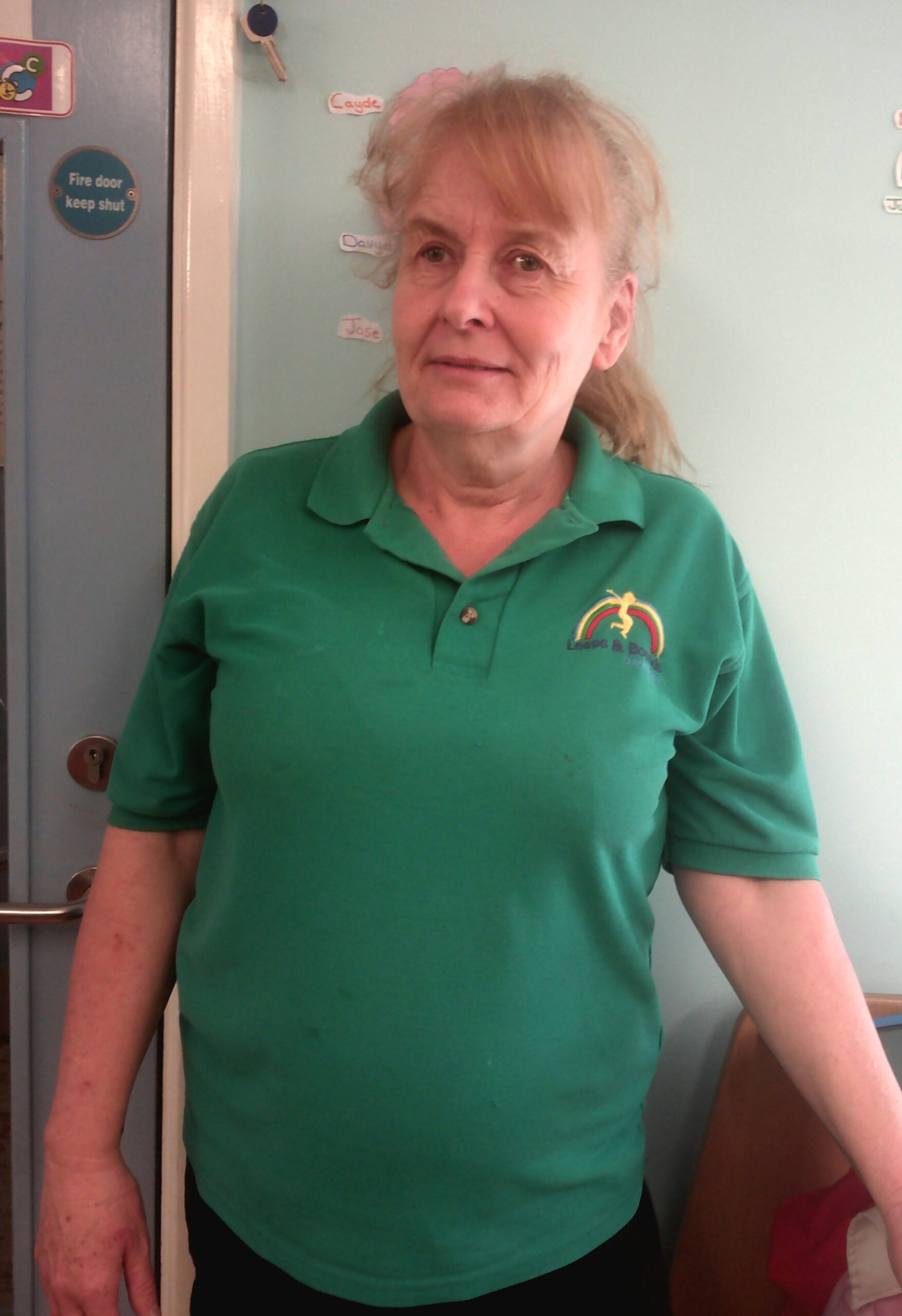 Sylvie
Room Leader
Emma F
Room Leader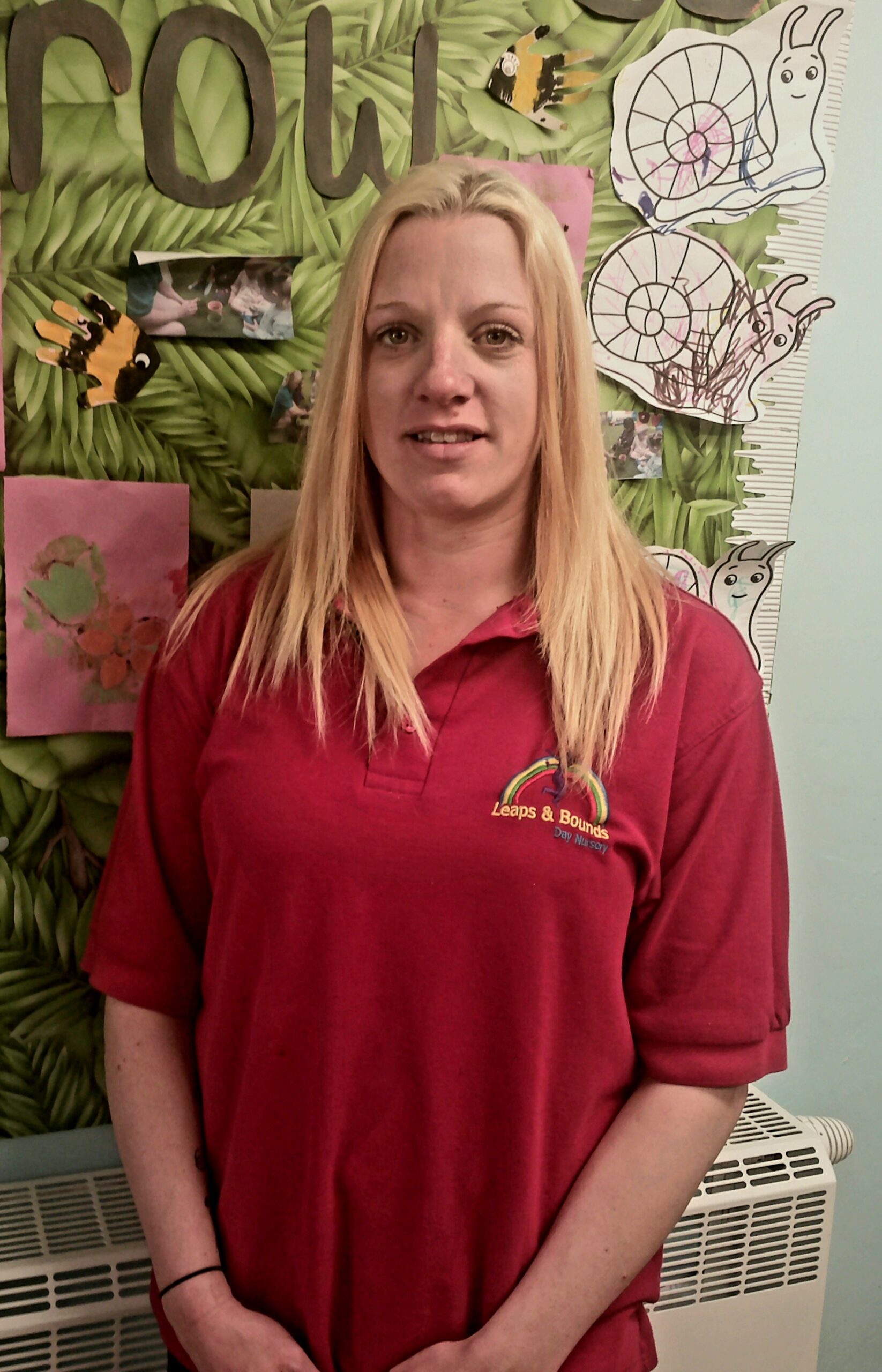 Kelly
Nursery Practitioner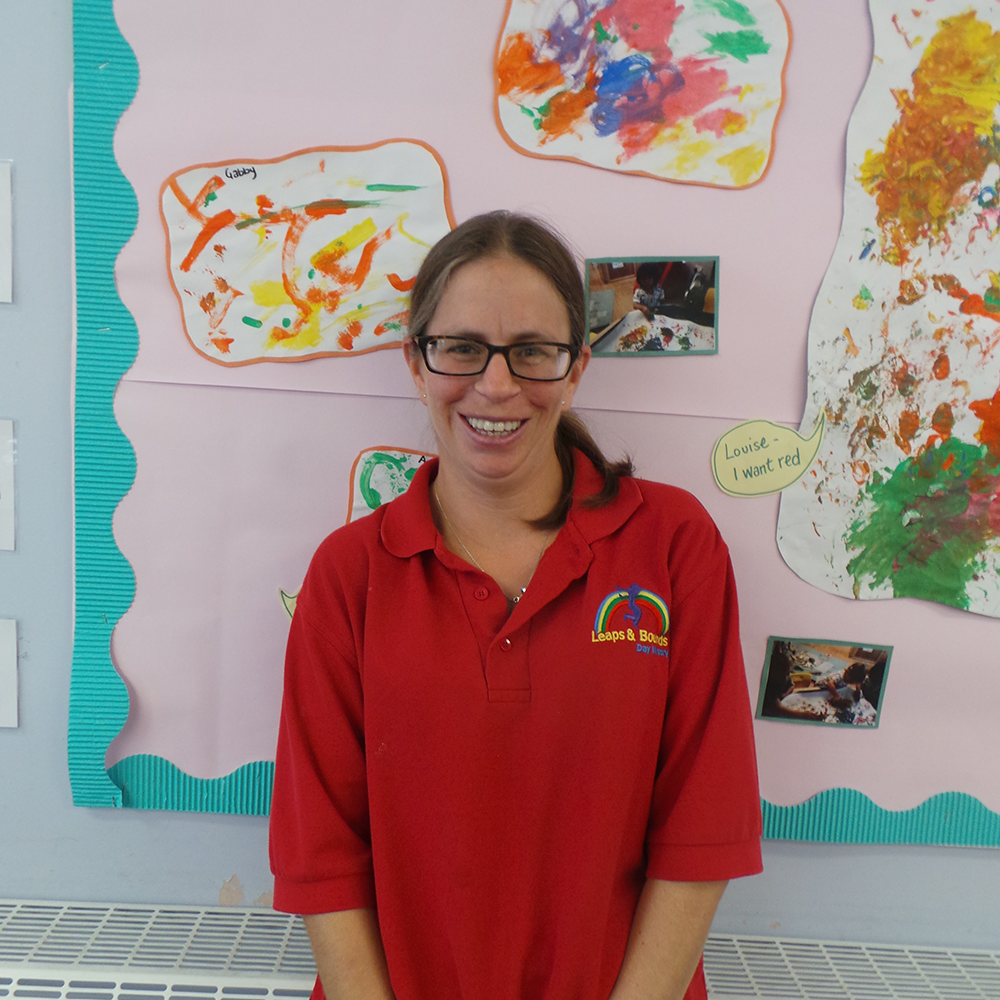 Zoe
Nursery Practitioner
Beccii
Nursery Practitioner
Sarah D
Nursery Practitioner
Chelsea
Nursery Practitioner
Emma
Nursery Practitioner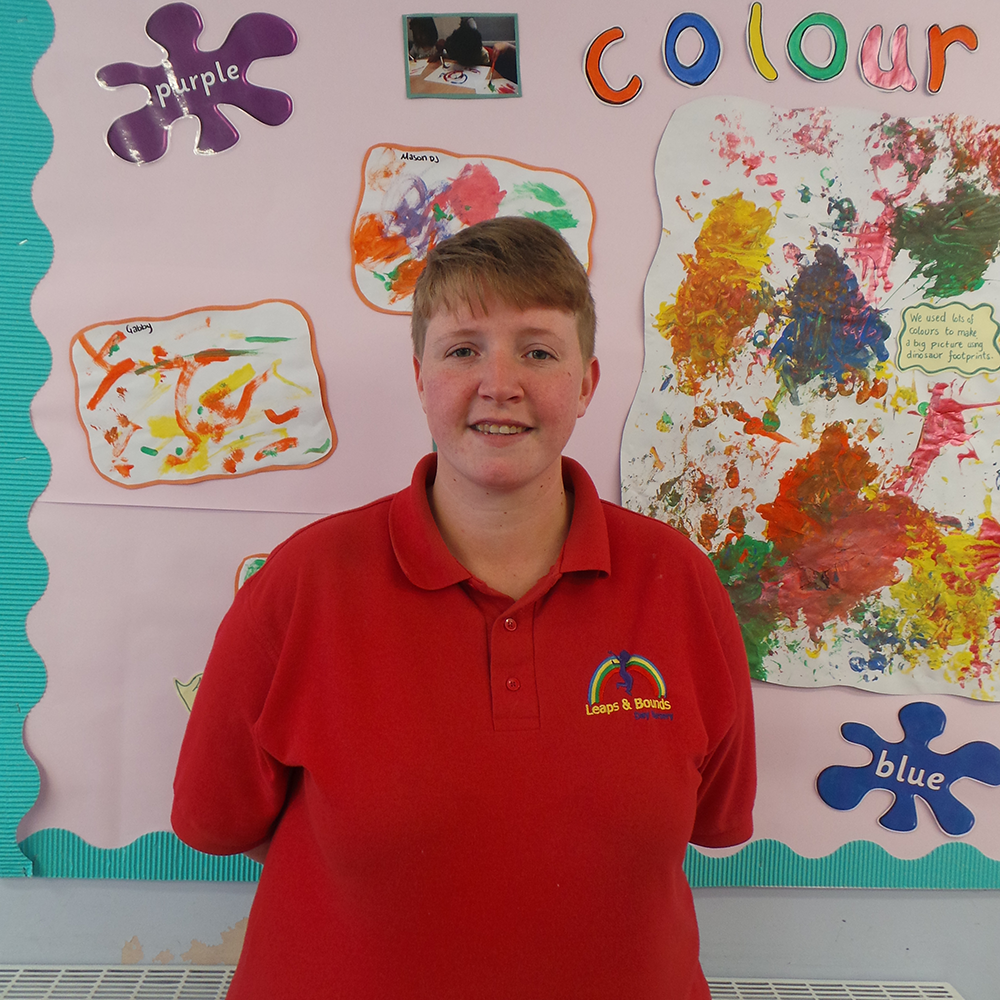 Steph
Nursery Practitioner
Alex
Nursery Practitioner
Ellie
Nursery Practitioner
Chloe
Nursery Practitioner
Daisy
Nursery Apprentice
Jemma
Nursery Practitioner
Molly
Nursery Practitioner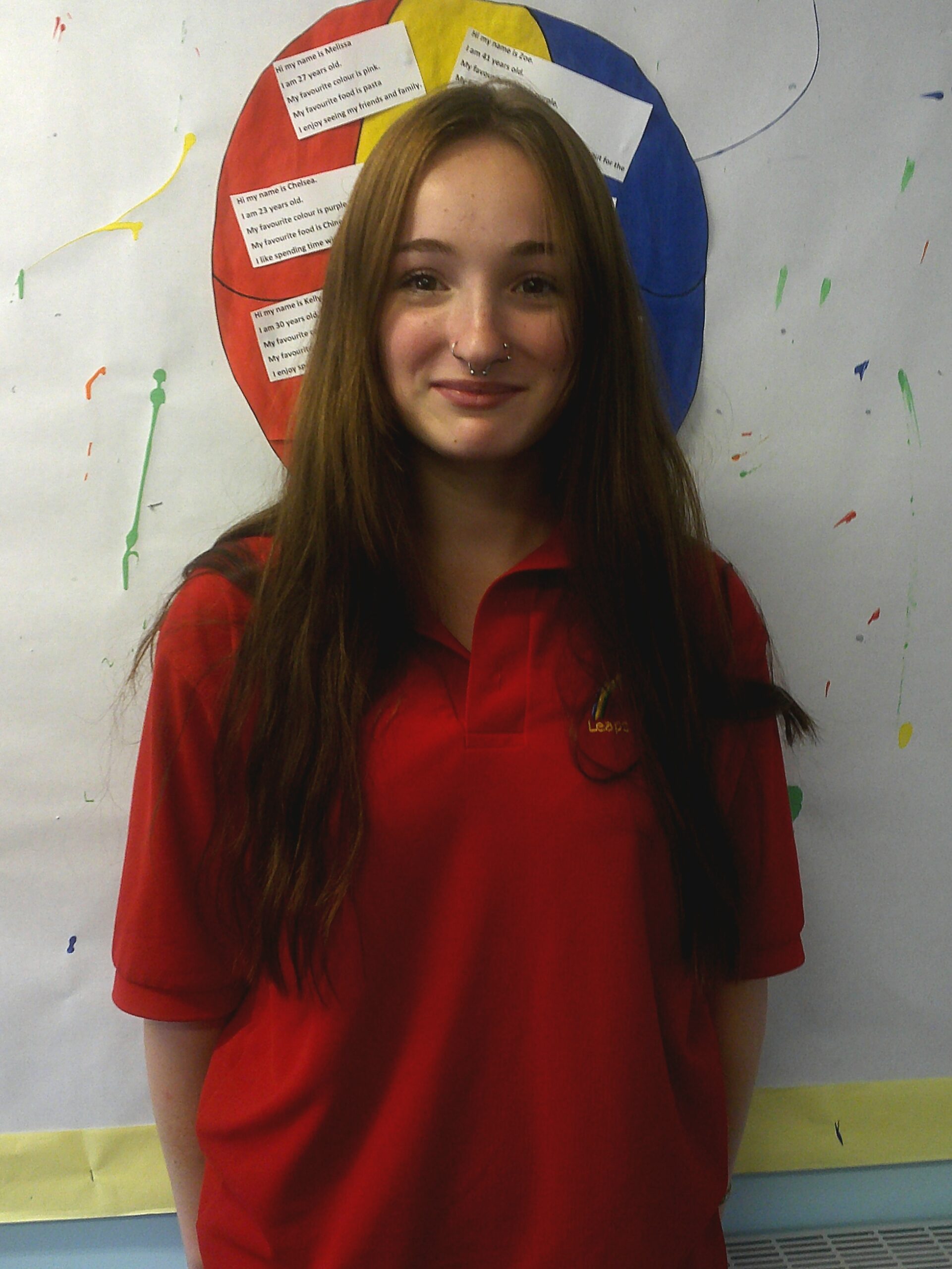 Payton
Nursery Apprentice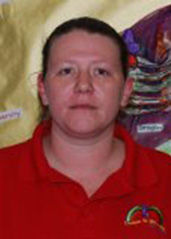 Theresa
Head Cook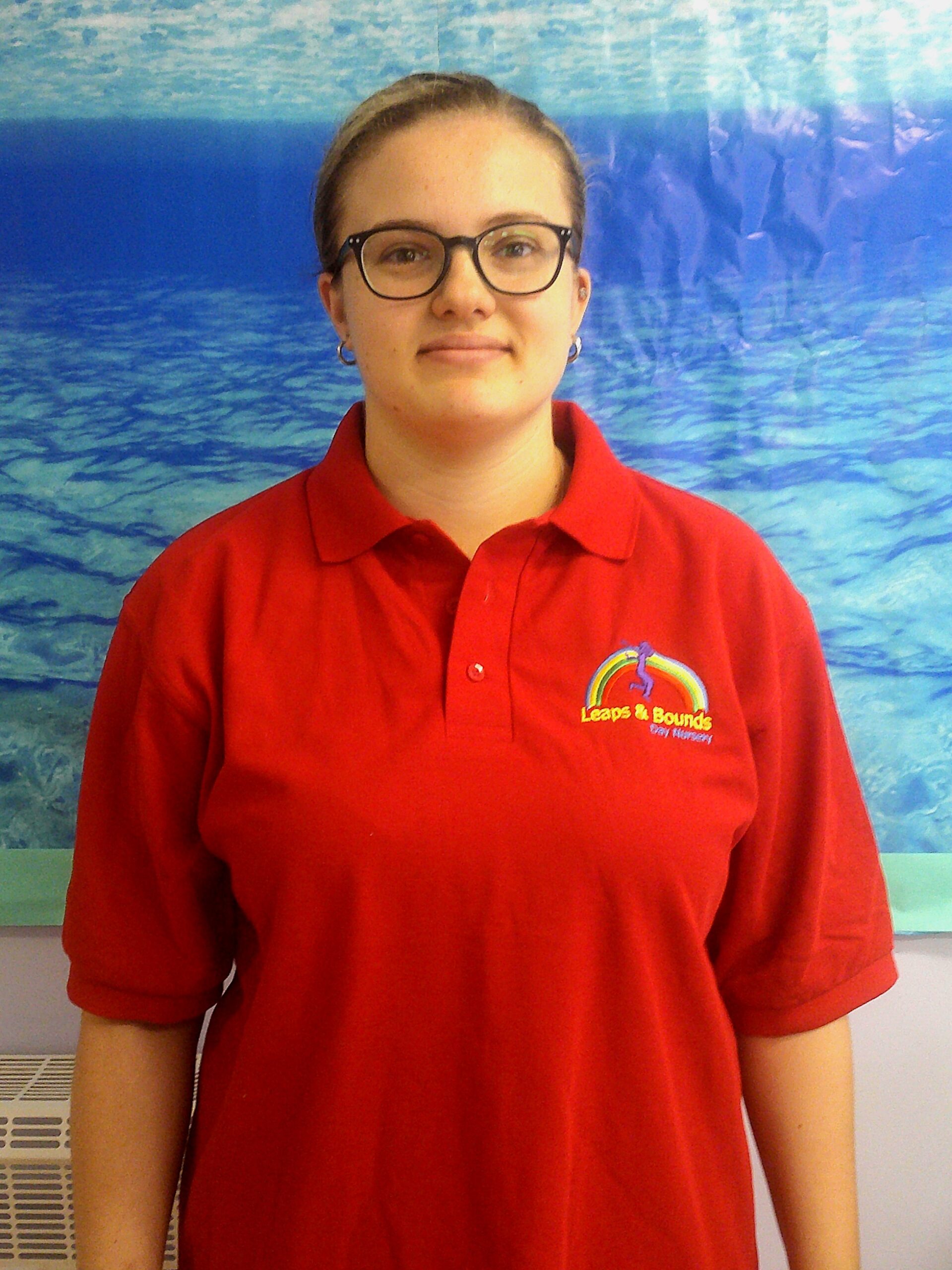 Jessica
Bank Staff
The statutory framework for the Early Years Foundation Stage (EYFS) focuses on how your child learns and what adults can do to encourage that learning. It identifies three prime areas, which are considered to be fundamental through the EYFS, and four specific areas which include essential skills and knowledge and provide important contexts for learning.
Ongoing assessment plays a very important part in recognising and understanding what a child needs. It involves practitioners observing your child to understand their level of achievement, interests and learning styles.
Your child can start their day with breakfast between 8am and 8.30am. During mid morning and mid afternoon all children are offered a snack. At 12 noon children have a hot lunch and a dessert. At 4pm children are offered a tea.
All our food is cooked on the premises. Healthy & nutritious meals are prepared by our cook. We can cater for all allergies and have vegetarian options.
Monday
Breakfast
Cornflakes with Raisins and Crumpets
Snack AM
Rice cake and Peppers with Dip
Lunch
Macaroni Cheese and Garlic Bread ~ Fresh Fruit
Snack PM
Mackerel Pate with Pitta and Cucumber Batons
Tea
Scrambled Egg on Toast with Cherry Tomatoes ~ Fromage Frais
Tuesday
Breakfast
Brown Toast Yoghurt and Banana
Snack AM
Wholemeal Pitta with Carrot Batons and Dip
Lunch
Tuna Risotto ~ Bread and Butter Pudding with Custard
Snack PM
Breadsticks and Cherry Tomatoes With Mozzarella
Tea
Appleslaw and Cheese Sandwiches with Celery sticks ~ Shortbread
Wednesday
Breakfast
Malt Loaf and Yoghurt with Melon
Snack AM
Banana and Pitta with Yoghurt
Lunch
Butterbean Chilli with Brown Rice ~ Apple and Pear Crumble with Custard
Snack PM
Cracker Bread with Cream Cheese and Grapes
Tea
Baby Jacket Potatoes with Beans ~ Banana
Thursday
Breakfast
Weetabix with Banana and Fruit Toast
Snack AM
Cheese and Grapes with Mixed Sliced Bread
Lunch
Chinese Chicken Noodles ~ Strawberry Yoghurt Jellies
Snack PM
Rice Cakes and Peppers with Dip
Tea
Moroccan Cous Cous with Chickpeas ~ Pineapple
Friday
Breakfast
Rice Krispies with Raisins and Toast
Snack AM
Breadsticks with Carrot and Cucumber with Dip
Lunch
Ham with New Potatoes and Salad ~ Rice Pudding With Sultanas
Snack PM
Banana and Pitta with Yoghurt
Tea
Mackerel Pasta ~ Jelly
All our fees are fully inclusive of all meals and consumables including nappies & baby milk.
Please check the Childcare Choices to check your eligibility for 2 year old funding or 30 hour funding. All children the term after their third birthday become eligible for 15 hour funding
Children Eligible for Early Years Entitlement Funding
Early years entitlement funding can be claimed for 15 or 30 hours per week. The funding can applied 15 or 30 hours per week term time only (38 weeks of the year as per the school terms) or can be stretched 11 or 22 hours per week throughout the year. 
Morning Session 7.30 -1/8 -1/8.30 -1.30 (Inc Breakfast, AM Snack & Lunch)

 

Afternoon Session 1 – 6/1.30 – 6.30 (Inc PM snack & Tea)
If you are just taking the funded offer of 15 or 30 hours. There are no fees to pay.
Any additional sessions or hours required are charged at a session rate of £28.00 or hourly at £6.00
Nursery Children Not Entitled to Early Years Funding
Full day 7.30 – 6 (Inc Breakfast, Lunch, AM & PM Snacks & Tea)
£56.00
£51.50
AM Session 7.30 – 12:30/8 -1 (Inc Breakfast, AM Snack & Lunch)
£32.00
£30.00
PM Session 1 – 6 (Inc PM snack & Tea)
£31.00
£29.50
Full Week 7.30 – 6 per day (fully inclusive of all meals)
£262.00
£247.00
There is no word to sum this nursery up it is amazing. All the staff and management are incredible and very friendly and easy to approach. The communication to parents is great,I know exactly what my daughter has done and whats she's eaten and whats she's enjoyed playing with. My daughter settled in very quickly and she loves going to nursery. Her confidence has grown soooo much.i highly recommend Leaps and Bounds nursery.
Elise Upperton
Absolutely amazing nursery, my son was at a different nursery to begin with which was not good, and he went backwards with developing. Since being at leaps and bounds he is now thriving, the staff are incredible, the security is excellent. I feel happy knowing my son is safe and well looked after and most of all loves being there definitely recommend to everyone
Chrissy Hunnisett
Best Nursery in Eastbourne!!!
My little boy has been going here for last 5 months he's loves it and has come on so much, as they do so much with them.
He went to a different nursery before and he hated it and they were so disorganised so I was so pleased to move him here.
The staff here are amazing always got a smile on their face and can't do enough for you, all the kids love them.
Joanne Richardson
My son has been going here since he was 8months now 4, he loves all his teachers, they are all very friendly and easy to approach. Hes been so happy here and learnt so much, i cant believe its his last year Melissa is his favourite Emma F isn't too happy about it.
Hannah Catherine Burns
Honestly can't thank leaps and bounds enough! My son moved hear just after he was 2 from a different nursery that he didn't like and the difference in him coming here was incredible! 2 and a half years later he is about to move on to school and I will honestly miss everyone looking him. I trust them without any doubt and will be sad to say goodbye. Thank you so much for teaching and caring for my boy the way you ALL have!!
Vikki Trigwell